Your Perfect Getaway: The Sunset Room at Timeless Serenity Bed & Breakfast
Jun 5, 2021
Accommodations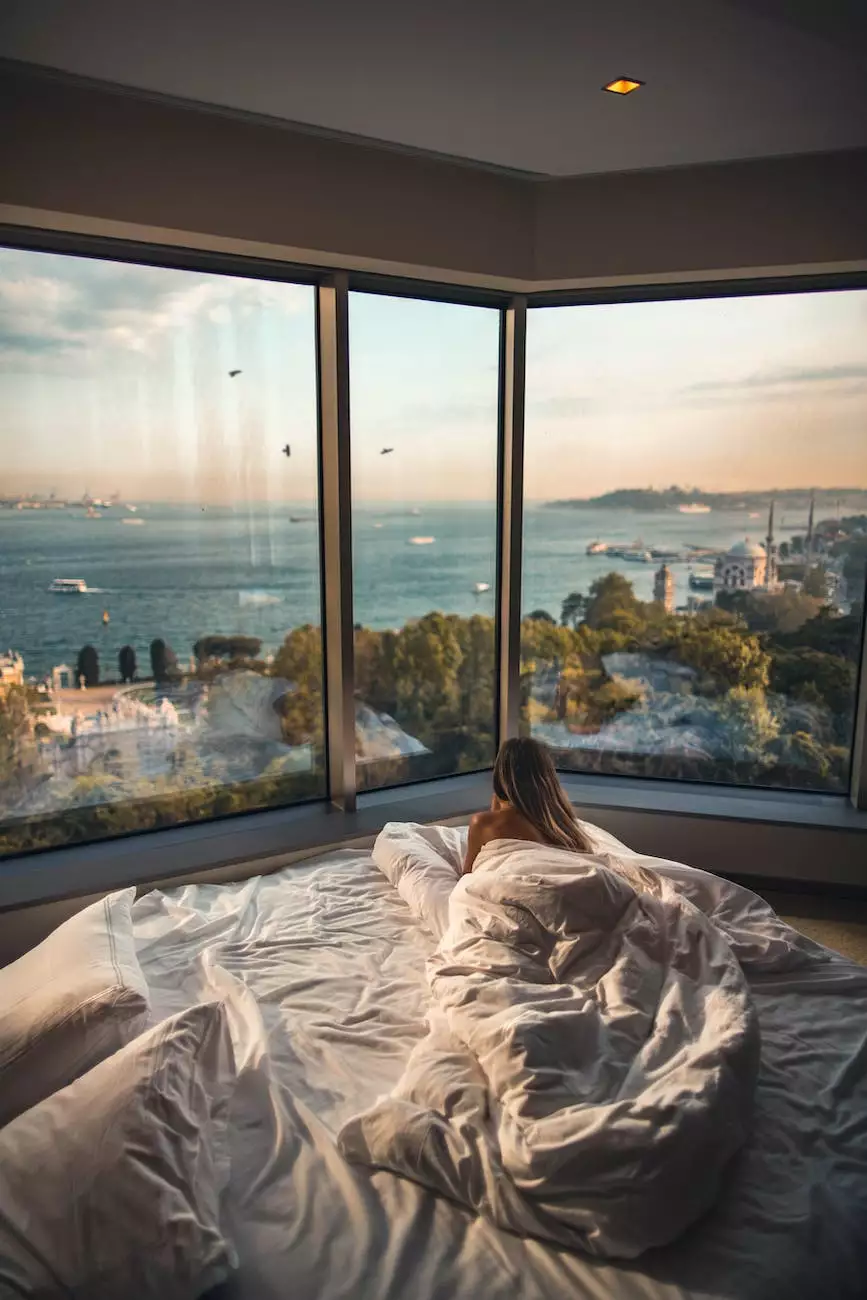 Discover Tranquility in Texas
Welcome to Timeless Serenity Bed & Breakfast, where the beauty of nature meets luxurious accommodations. Nestled in the heart of Texas, our charming bed and breakfast is the perfect retreat for travelers seeking relaxation and comfort. Immerse yourself in the scenic surroundings while experiencing unparalleled hospitality at our Sunset Room.
The Perfect Setting
The Sunset Room is a haven of comfort and serenity, designed to provide the ultimate getaway experience. Crafted with meticulous attention to detail, this spacious room offers panoramic views of the breathtaking Texas landscape. As the sun paints the sky with vibrant hues, you can unwind on your private balcony and immerse yourself in the tranquility of nature.
With tasteful furnishings and modern amenities, the Sunset Room combines rustic charm with contemporary elegance. Enjoy a peaceful night's sleep on the plush king-sized bed, and wake up refreshed to the gentle sounds of nature. The room features a cozy seating area, where you can relax with a good book or simply soak in the calming ambiance.
Amenities and Services
At Timeless Serenity Bed & Breakfast, we prioritize your comfort and satisfaction. The Sunset Room offers a range of amenities and services to enhance your stay:
Private balcony with stunning sunset views
Luxurious king-sized bed
En-suite bathroom with deluxe toiletries
High-speed internet access
Flat-screen TV with cable channels
Complimentary breakfast served in-room
In-room coffee and tea facilities
Concierge services to assist with your travel plans
Explore the Local Attractions
Located in the heart of Texas, Timeless Serenity Bed & Breakfast offers easy access to a variety of attractions and activities:
Texas Hill Country
Explore the picturesque Texas Hill Country, known for its rolling hills, wineries, and charming small towns. Take a scenic drive along the famous Bluebonnet Trail and immerse yourself in the natural beauty that this region has to offer.
Historic Downtown
Discover the rich history and vibrant culture of the nearby historic downtown area. Stroll through the charming streets lined with unique shops, art galleries, and local restaurants. Experience the unique blend of modern amenities and old-world charm.
Outdoor Adventures
From hiking and biking trails to fishing and boating opportunities, outdoor enthusiasts will find plenty to explore. Visit nearby state parks and national forests, where you can enjoy nature at its finest.
Local Cuisine
Indulge in the diverse culinary offerings of Texas, renowned for its mouthwatering barbecue and Tex-Mex cuisine. Sample local flavors at the nearby restaurants and experience the true spirit of Texas hospitality.
Unforgettable Memories Await
Whether you are seeking a romantic getaway, a peaceful retreat, or an adventurous journey, the Sunset Room at Timeless Serenity Bed & Breakfast is the ideal choice. Immerse yourself in the tranquil beauty of Texas and experience the warmth of our hospitality. Book your stay today and create memories that will last a lifetime.