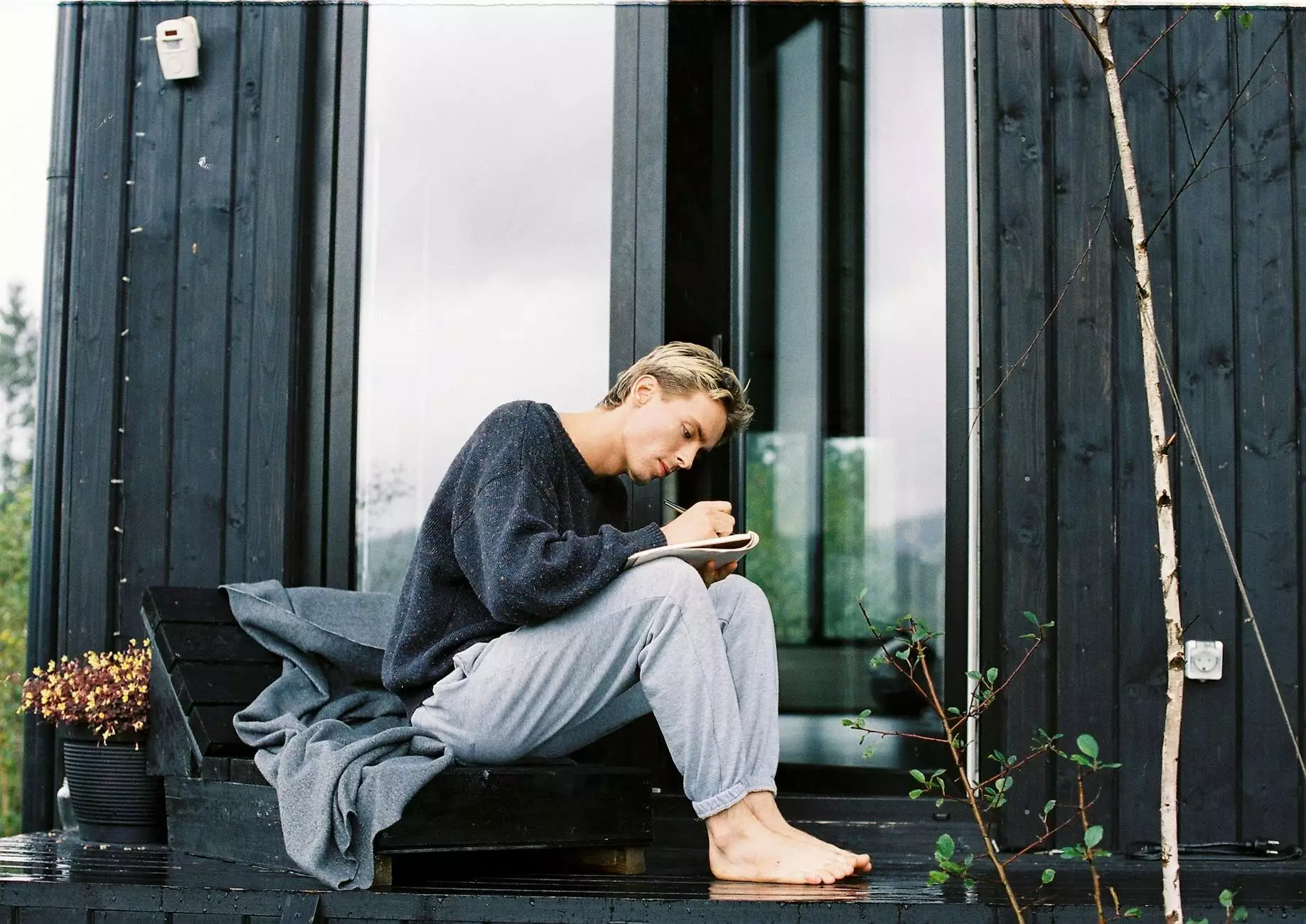 Discover Your Tranquil Retreat
Welcome to COTTAGES | The Wayback, the ultimate destination for those seeking a serene and rejuvenating getaway. Nestled in the breathtaking surroundings of Timeless Serenity Bed & Breakfast, our collection of luxurious cottages offers the perfect blend of comfort, elegance, and natural beauty.
At COTTAGES | The Wayback, we pride ourselves on providing our guests with an unforgettable experience. Each cottage has been meticulously designed to ensure your utmost relaxation and tranquility. With spacious interiors, modern amenities, and stunning views of the surrounding landscape, our cottages are a true haven for those seeking solace and escape from the bustling city life.
Unforgettable Experiences
When you stay at COTTAGES | The Wayback, you can expect much more than just a luxurious accommodation. We offer a range of activities and experiences that allow you to immerse yourself in the beauty of nature and create lasting memories. Whether it's exploring the nearby hiking trails, indulging in a relaxing massage at our spa, or simply enjoying a leisurely stroll through our picturesque gardens, there is something for everyone to enjoy.
Unwind in Luxury
Our cottages are meticulously designed to provide you with a luxurious home away from home. Each cottage features elegantly furnished living spaces, plush bedding, and modern amenities. The attention to detail is evident in every aspect of our accommodations, ensuring your utmost comfort and relaxation.
Wake up to mesmerizing views of the surrounding landscape, with the sounds of nature filling the air. Enjoy a freshly brewed cup of coffee on your private patio or balcony, as you watch the sun rise over the horizon. Retreat to your cozy living room, adorned with comfortable seating and a fireplace, perfect for unwinding after a day of exploration.
Immerse Yourself in Nature
Surrounded by lush greenery and serene landscapes, COTTAGES | The Wayback offers the ideal setting for nature enthusiasts. Take a leisurely walk through our expansive gardens, adorned with vibrant flowers and peaceful ponds. Breathe in the crisp, fresh air as you embark on a hiking adventure through the nearby trails, where breathtaking vistas await at every turn.
For those looking for a more relaxing experience, indulge in a soothing spa treatment, designed to rejuvenate your mind, body, and soul. Our expert therapists will help you unwind and restore your natural balance, leaving you feeling refreshed and revitalized.
Explore the Surrounding Area
Located in the heart of the picturesque countryside, COTTAGES | The Wayback is just a short distance away from a myriad of attractions and activities. Discover charming local villages, where you can immerse yourself in the rich culture and traditions of the area. Sample delicious local cuisine, visit artisan shops, and explore historic landmarks that showcase the region's fascinating heritage.
If you're seeking outdoor adventures, you'll find an abundance of opportunities nearby. From kayaking along tranquil rivers to cycling through scenic routes, there is no shortage of thrilling activities for every adrenaline enthusiast.
Book Your Tranquil Getaway Today
Escape the hustle and bustle of everyday life and embrace the serenity of COTTAGES | The Wayback at Timeless Serenity Bed & Breakfast. Unwind in luxurious accommodations, indulge in rejuvenating spa treatments, and immerse yourself in the beauty of nature. Your tranquil retreat awaits.
Contact Us
We welcome any inquiries or reservation requests. Get in touch with our friendly team to learn more about COTTAGES | The Wayback and to book your unforgettable getaway. We can't wait to welcome you to our slice of paradise.
Address: 123 Tranquil Lane, Serenityville
Phone: 555-123-4567
Email: [email protected]