The Mediterranean Suite: A Perfect Bed and Breakfast in Texas
Oct 10, 2019
Accommodations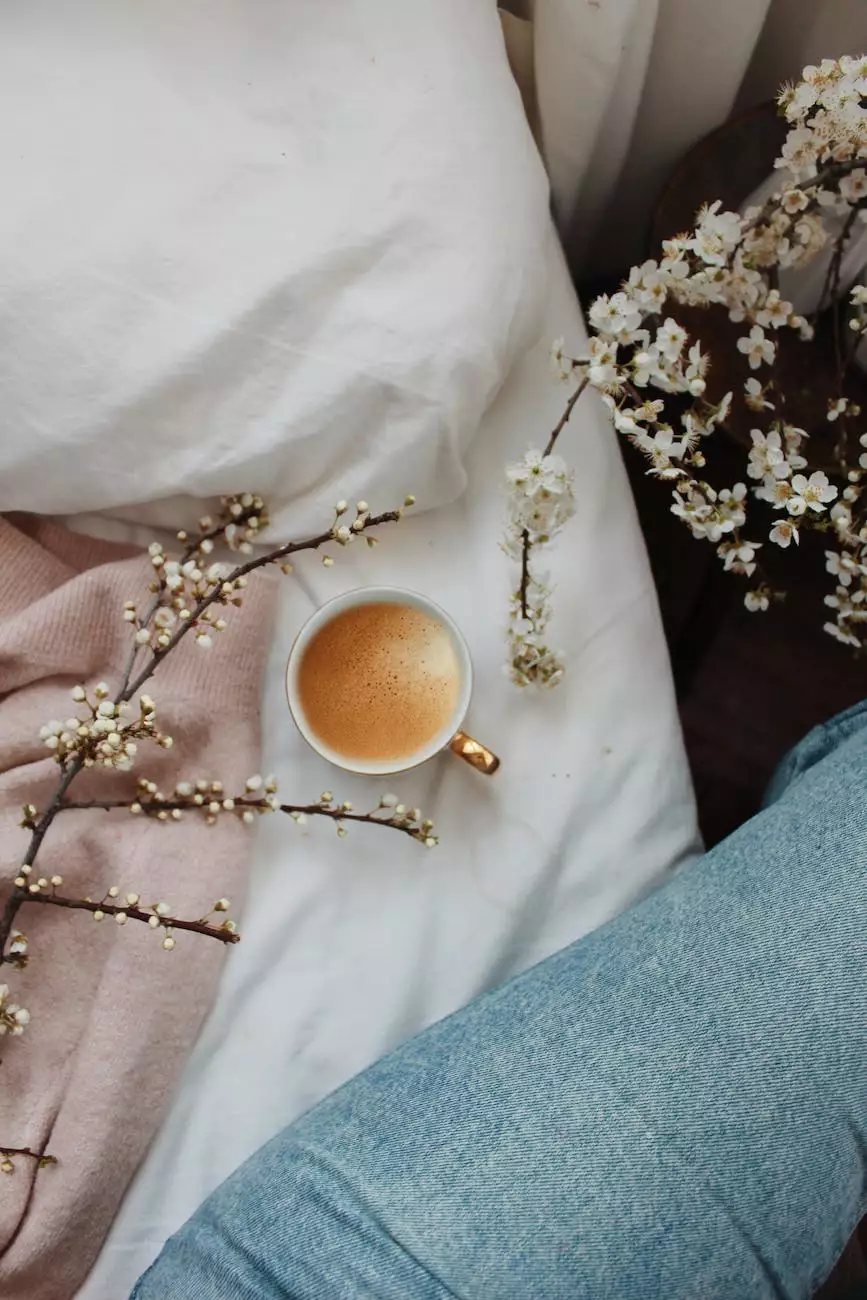 Welcome to Timeless Serenity Bed & Breakfast
Welcome to Timeless Serenity Bed & Breakfast, your premier destination for a luxurious and rejuvenating getaway in beautiful Texas. Nestled amidst breathtaking scenery, Timeless Serenity offers unparalleled comfort, impeccable service, and a quintessential bed and breakfast experience. Allow us to introduce you to our crown jewel - The Mediterranean Suite.
Experience Luxury and Tranquility
Indulge in the epitome of elegance and relaxation at The Mediterranean Suite. This carefully designed suite embodies the spirit of the Mediterranean, reflecting warmth, charm, and tranquility. With meticulous attention to detail, we have created a space that will awaken your senses and provide an unforgettable experience.
As you step into The Mediterranean Suite, you are immediately greeted by an atmosphere of serenity. Soft, earthy tones, meticulously chosen furnishings, and thoughtfully curated decor transport you to a world of pure bliss. The natural light that floods the suite enhances the spaciousness and creates an ambiance of peace and serenity.
Unparalleled Comfort and Amenities
At Timeless Serenity, we understand the importance of comfort and convenience. The Mediterranean Suite boasts a plush king-sized bed with luxurious linens, ensuring a restful and rejuvenating sleep. The ensuite bathroom is a sanctuary in itself, complete with a large soaking tub, a rain shower, and exquisite toiletries.
For those seeking relaxation and entertainment, the suite features a cozy sitting area with a fireplace, perfect for curling up with a good book on chilly evenings. Additionally, a private balcony offers breathtaking views of the surrounding landscape, allowing you to unwind while immersing yourself in the beauty of nature.
Prepare your favorite beverage or indulge in a tasty snack at the suite's mini kitchenette. Equipped with a coffee maker, refrigerator, and microwave, it provides convenience and flexibility during your stay. Whether you're enjoying your morning coffee or savoring a late-night treat, the kitchenette caters to your every need.
Unmatched Hospitality and Personalized Service
At Timeless Serenity, we go above and beyond to ensure every guest feels valued and pampered. Our dedicated and knowledgeable staff is committed to providing you with an exceptional experience from the moment you arrive until the moment you depart.
We understand that each guest has unique preferences and desires. That is why we personalize your stay, tailoring our services to meet your individual needs. Whether you require restaurant recommendations, transportation assistance, or simply want to relax in the comfort of your suite, our team is here to accommodate you.
Explore Texas's Hidden Gems
While The Mediterranean Suite offers an idyllic escape, there is much more to discover in the surrounding area. Texas is renowned for its vibrant culture, diverse landscapes, and rich history. Embark on a journey of exploration and immerse yourself in the local attractions, including historic landmarks, scenic trails, and charming towns.
Indulge in the local culinary delights at the nearby restaurants and experience the unique flavors of Texas. From mouthwatering barbecue to delectable Tex-Mex cuisine, the region offers a plethora of options for food enthusiasts.
For adventure seekers, outdoor activities such as hiking, biking, or fishing await you in the beautiful natural surroundings. No matter your interests, Texas offers something for everyone.
Book Your Unforgettable Stay at The Mediterranean Suite
The Mediterranean Suite at Timeless Serenity Bed & Breakfast is the epitome of a luxurious and tranquil retreat. Experience unparalleled comfort, warm hospitality, and personalized service in a serene environment. Escape from the everyday and indulge in the ultimate bed and breakfast experience in Texas.
Contact us now to secure your stay in The Mediterranean Suite. We look forward to welcoming you and ensuring your time with us is nothing short of extraordinary.