Reading and Travel - Timeless Serenity Bed & Breakfast
Jun 22, 2019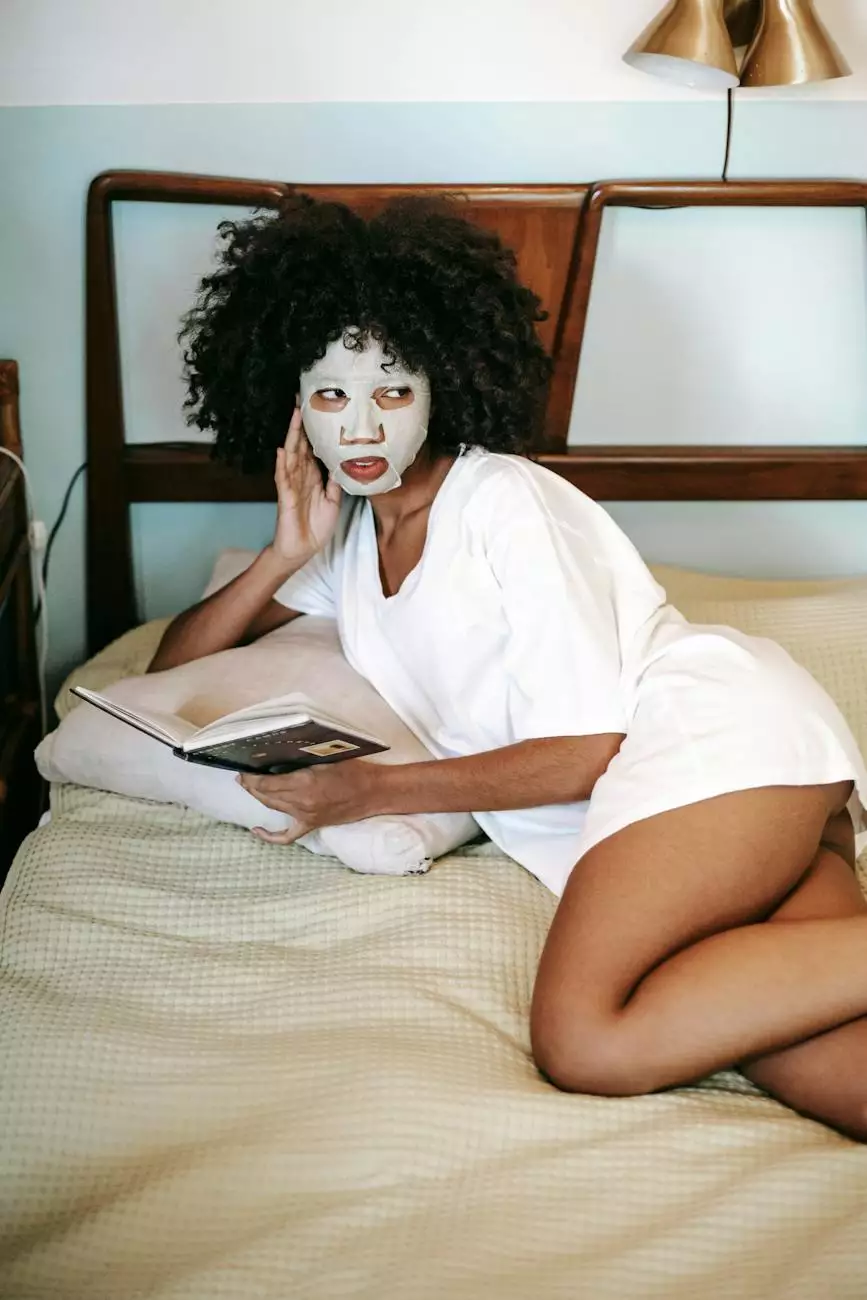 Welcome to Timeless Serenity Bed & Breakfast
Experience the perfect blend of literary escape and adventure in the beautiful state of Texas. At Timeless Serenity Bed & Breakfast, we offer a haven for book lovers and travel enthusiasts alike. Indulge in a cozy and comfortable stay while immersing yourself in captivating stories and exploring the wonders of Texas.
Your Ideal Bed and Breakfast in Texas
If you are seeking a unique bed and breakfast experience in the Lone Star State, Timeless Serenity is the perfect choice. We pride ourselves on providing exceptional hospitality, cozy accommodations, and a serene atmosphere for all our guests.
Located amidst the breathtaking beauty of Texas, Timeless Serenity allows you to escape from the hustle and bustle of everyday life. Immerse yourself in the tranquility of the surrounding nature and embark on a literary journey unlike any other.
Discover a World of Literature
Reading is a passion that transcends boundaries, and at Timeless Serenity Bed & Breakfast, we celebrate the written word. Our carefully curated reading list offers a diverse range of genres, from classic literature to contemporary bestsellers. Lose yourself in captivating stories as you unwind in our cozy reading nooks or relax in our lush gardens.
Whether you prefer fiction or non-fiction, mystery or romance, our extensive collection has something for every reader. Immerse yourself in the words of celebrated authors, dive into gripping narratives, and let your imagination soar.
Plan Your Next Adventure
Exploring Texas's Natural Beauty
Timeless Serenity is the gateway to a world of natural wonders. From the rugged landscapes of Big Bend National Park to the picturesque beauty of the Texas Hill Country, there are endless opportunities for adventure just a short distance away.
Explore scenic hiking trails, go birdwatching in pristine wilderness areas, or embark on a thrilling kayaking expedition. Texas offers a diverse array of outdoor activities that cater to all interests and skill levels.
Discovering Texas's Historic Gems
Step back in time and discover the rich history of Texas. From charming small towns to historic landmarks, there are countless hidden gems waiting to be explored. Visit the Alamo in San Antonio, wander the streets of Galveston's historic district, or take a tour of the legendary Lyndon B. Johnson Ranch.
Immerse yourself in the unique culture and heritage of Texas as you experience the warmth and hospitality of its residents. The possibilities for historical exploration are endless.
Indulging in Culinary Delights
No travel experience is complete without indulging in the local cuisine, and Texas is a food lover's paradise. Discover mouthwatering barbecue, savor authentic Tex-Mex, or treat your tastebuds to the flavors of farm-to-table dining.
From food trucks to fine dining establishments, Texas offers a vibrant culinary scene that will satisfy even the most discerning palate. Embark on a delicious culinary journey and experience the flavors that make Texas a true gastronomic delight.
Plan Your Reading and Travel Getaway Today
Escape to Timeless Serenity Bed & Breakfast and embark on a literary adventure in the heart of Texas. Our cozy accommodations, captivating reading list, and convenient location make us the perfect choice for your next reading and travel getaway.
Book your stay today and immerse yourself in the tranquility of Texas while indulging in the joy of reading. Unwind, explore, and create memories that will last a lifetime at Timeless Serenity Bed & Breakfast.