Welcome to Maple Creek Bed & Breakfast Rooms & Rates
Sep 4, 2020
Accommodations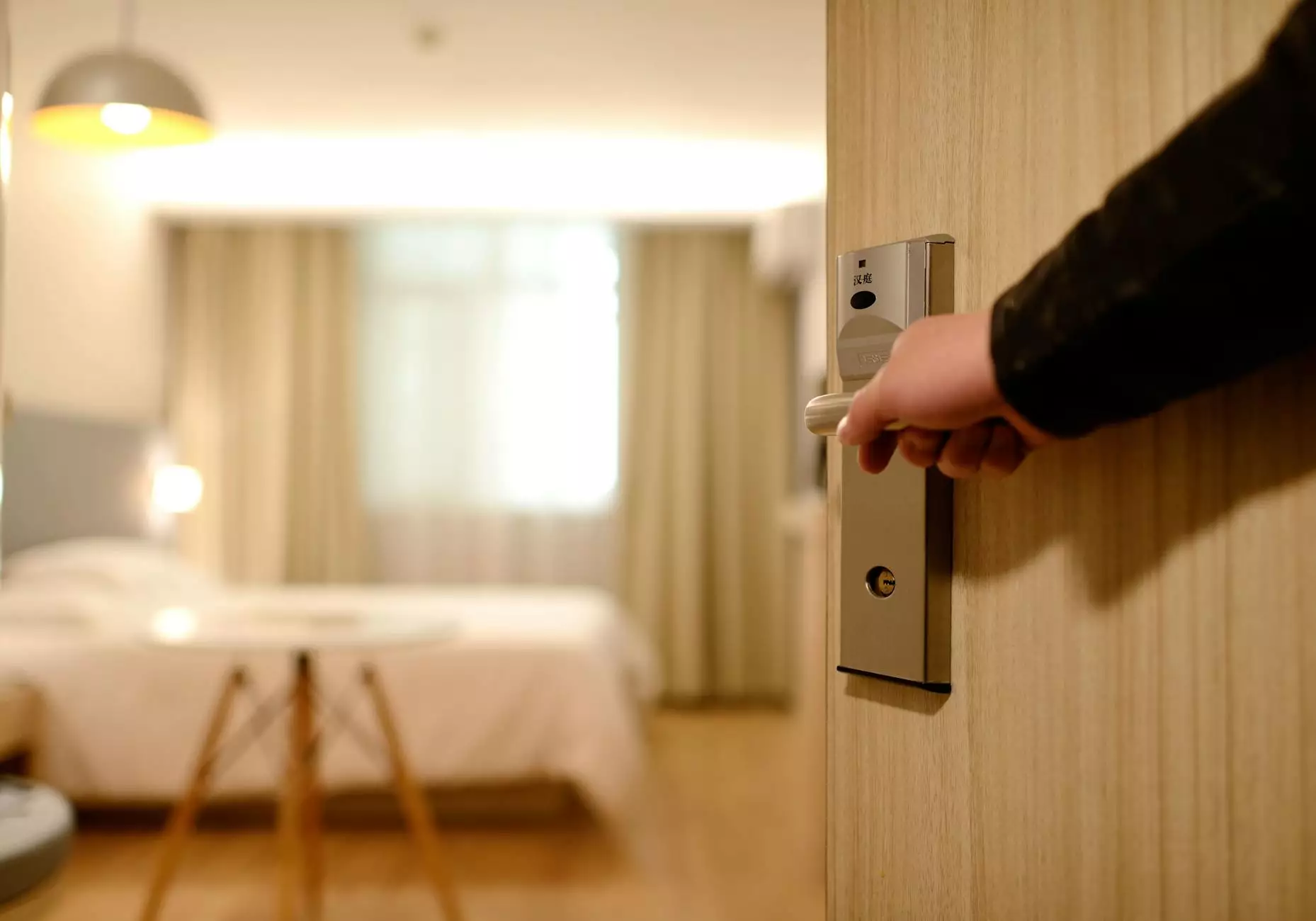 Indulge in Comfort and Elegance
At Maple Creek Bed & Breakfast, we pride ourselves on offering a serene and unforgettable experience for our guests. Nestled in the heart of nature, our guest rooms are designed to provide utmost comfort and style, ensuring a truly rejuvenating stay.
Each guest room at Maple Creek Bed & Breakfast boasts a unique charm and ambiance, combining modern amenities with traditional elegance. Whether you are here for a romantic getaway, a family vacation, or a business trip, our rooms cater to all your needs.
Relaxation and Convenience
We understand the importance of providing a peaceful and convenient environment for our guests. Our rooms are meticulously designed to create a tranquil atmosphere, allowing you to unwind and escape from the stresses of everyday life.
Each room features plush beds with luxurious linens, ensuring a restful night's sleep. Indulge in the spacious en-suite bathrooms equipped with modern fixtures and complimentary toiletries. Our rooms also offer stunning views of the surrounding nature, immersing you in the beauty of the landscape.
To enhance your comfort, we provide a range of amenities in each guest room, including high-speed Wi-Fi, flat-screen TVs, and cozy seating areas. Whether you wish to catch up on work, relax with your favorite shows, or simply enjoy a quiet evening in, our rooms have got you covered.
Unwind in Nature's Embrace
Maple Creek Bed & Breakfast is nestled in a picturesque location, surrounded by lush greenery and breathtaking views. Our tranquil gardens provide the perfect setting to relax and soak in the natural beauty.
Take a leisurely stroll through our manicured grounds, or simply sit back and unwind on our cozy outdoor seating areas. Breathe in the fresh air, listen to the soothing sounds of nature, and let your worries melt away.
Delicious Breakfast and Personalized Service
At Maple Creek Bed & Breakfast, we believe that a great day starts with a delicious breakfast. Wake up to the aroma of freshly brewed coffee and savor a mouthwatering spread of homemade treats, carefully prepared with love and care.
Our dedicated staff is committed to providing you with impeccable service throughout your stay. From assisting with your travel plans to recommending local attractions, we are here to ensure that your experience at Maple Creek Bed & Breakfast surpasses your expectations.
Affordable Rates and Easy Booking
We believe that luxury shouldn't be out of reach. Maple Creek Bed & Breakfast offers competitive rates without compromising on quality. Discover our affordable room options and start planning your dream getaway today.
Booking is made easy through our user-friendly website. Simply navigate to our "Rooms & Rates" page and select the room that best suits your preferences. We also offer the option to customize your stay with additional amenities and services.
Experience Tranquility at Maple Creek Bed & Breakfast
Escape the hustle and bustle of everyday life and immerse yourself in the serene ambiance of Maple Creek Bed & Breakfast. With our inviting guest rooms, unparalleled comfort, and personalized service, we aim to create unforgettable memories for our guests.
Join us at Maple Creek Bed & Breakfast and discover why we are the top choice for travelers seeking a tranquil and luxurious retreat. Book your stay today and experience a haven of serenity.