Tomball Area Restaurants
Nov 24, 2019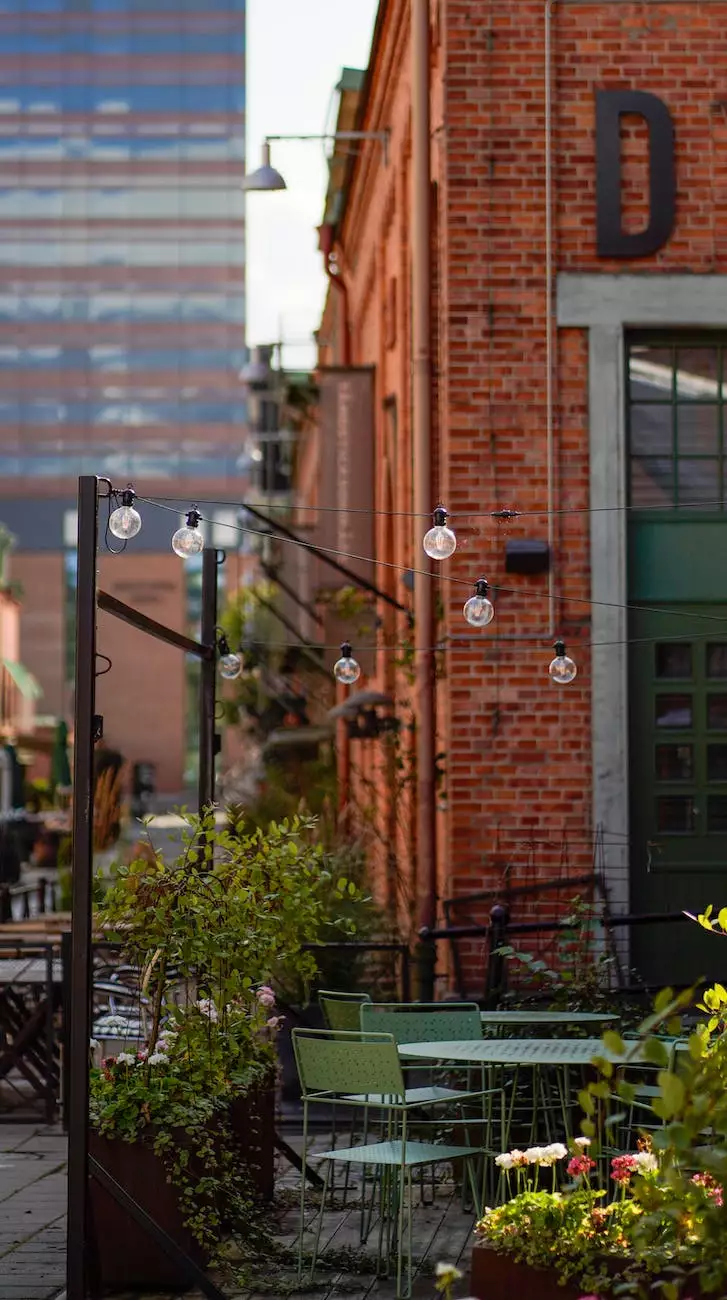 Indulge in a Culinary Adventure near Timeless Serenity Bed & Breakfast
Welcome to the vibrant culinary scene of the Tomball area in Texas! Timeless Serenity Bed & Breakfast invites you to discover exceptional restaurants, charming cafes, and delightful diners that cater to a variety of tastes. Whether you're a food enthusiast or just seeking a memorable dining experience, this guide will ensure your taste buds are treated to the best that the Tomball area has to offer.
1. Local Flavors and Unforgettable Dining Experiences
From farm-to-table eateries to fine dining establishments, the Tomball area boasts a rich selection of restaurants that showcase local flavors and provide unforgettable dining experiences. Whether you're craving Southern comfort food, Tex-Mex, or seafood delights, you'll find a perfect restaurant to savor every bite.
Southern Comfort Food at Its Best
Indulge in the hearty and soul-warming Southern comfort food at The Magnolia Café. Their menu showcases classic dishes made with fresh, locally sourced ingredients. From delicious chicken fried steak to mouthwatering pecan pie, every bite is a celebration of Southern cuisine.
Tex-Mex Delights
Satisfy your Tex-Mex cravings at El Rancho Grande. This vibrant Mexican restaurant serves up flavorful dishes bursting with traditional spices and authentic flavors. From sizzling fajitas to handmade tamales, your taste buds will be transported to the streets of Mexico.
Seafood Galore
Experience the freshest seafood delights at The Bayou Catch. Situated near the tranquil bayou, this seafood restaurant offers an extensive menu of Gulf Coast favorites. Whether you prefer succulent shrimp, perfectly grilled fish, or a hearty seafood gumbo, you won't be disappointed.
2. Charming Cafes and Cozy Coffee Shops
For those seeking a cozy ambiance and a perfect cup of coffee, Tomball area has a variety of charming cafes and coffee shops. Whether you're looking for a place to relax, catch up on work, or enjoy a delectable pastry, these establishments will exceed your expectations.
A Taste of Europe at Le Petit Café
Step into a cozy French-inspired café at Le Petit Café. This hidden gem offers an array of rich and aromatic coffees, along with delectable pastries and sandwiches. Let the atmosphere transport you to the quaint streets of Paris while you savor every sip.
Artisanal Coffee at The Perk & Brew
If you're a coffee connoisseur, The Perk & Brew is a must-visit. They roast their own beans, ensuring the freshest and most flavorful coffee experience. Enjoy a perfectly brewed cup of joe alongside their scrumptious homemade pastries for the ultimate indulgence.
3. Exceptional Dining Experiences for Every Occasion
Whether you're celebrating a special occasion or simply looking for a memorable night out, the Tomball area offers a range of exceptional dining experiences to suit every taste and preference.
Fine Dining at The Oak Room
Elevate your dining experience at The Oak Room. This elegant and sophisticated restaurant combines a refined atmosphere with a menu of exquisite dishes. From perfectly aged steaks to decadent desserts, every aspect of your meal is crafted to perfection.
Family-Friendly Atmosphere at Piccolo Mondo
If you're looking for a family-friendly dining option, Piccolo Mondo offers a warm and inviting atmosphere. Their menu features a variety of Italian classics, from comforting pasta dishes to thin-crust pizzas. The kids will love the delicious gelato for dessert!
Conclusion
Experience the vibrant culinary scene near Timeless Serenity Bed & Breakfast in the Tomball area. From indulging in local flavors and unforgettable dining experiences to exploring charming cafes and enjoying exceptional meals, your journey through the Tomball area restaurants will be a true delight. Trust your taste buds and embark on a culinary adventure that will leave you craving for more.
Book your stay at Timeless Serenity Bed & Breakfast and immerse yourself in the rich culinary heritage of the Tomball area. Plan your restaurant visits, taste the flavors, and create unforgettable memories during your time in Texas.