The Bluebonnet Room at Timeless Serenity Bed & Breakfast
Feb 12, 2021
Accommodations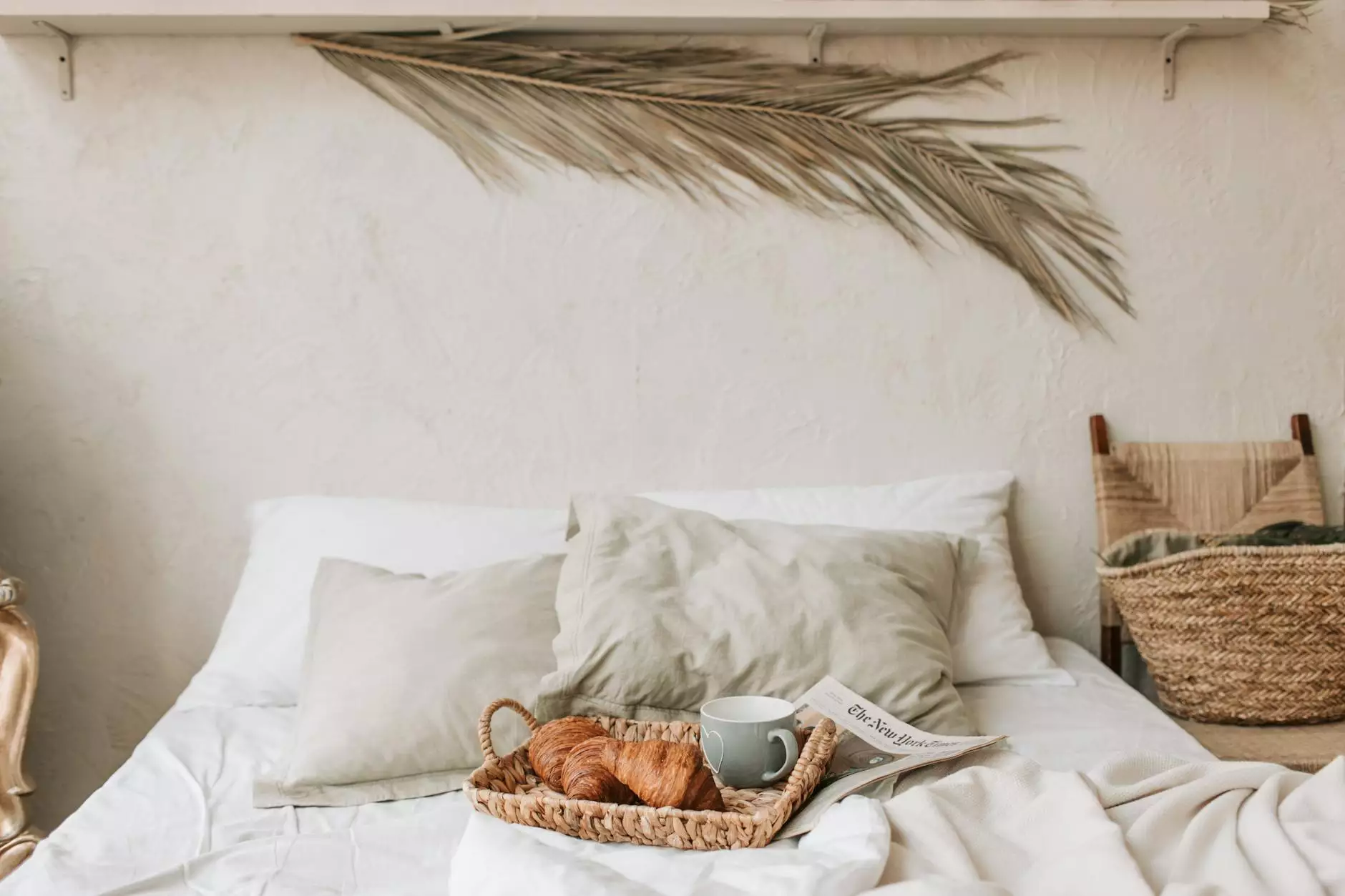 Welcome to the Bluebonnet Room, a luxurious and charming accommodation option at Timeless Serenity Bed & Breakfast. If you're looking for an unforgettable stay in Texas, our top-rated bed and breakfast is the perfect choice.
Experience Luxurious Comfort
Step into a world of relaxation and serenity as you enter the Bluebonnet Room. This beautifully designed room features elegant decor, plush furnishings, and a cozy ambiance that will make you feel right at home. With ample space and stunning views, it truly is a retreat from the ordinary.
Indulge in Modern Amenities
At Timeless Serenity Bed & Breakfast, we believe in providing our guests with the highest level of comfort and convenience. The Bluebonnet Room is equipped with a range of modern amenities to enhance your stay. From a comfortable king-sized bed and luxurious linens to a flat-screen TV and complimentary Wi-Fi, we have everything you need for a memorable experience.
Relax and unwind in your private en-suite bathroom, complete with a deep soaking tub and walk-in shower. We also provide premium toiletries and fluffy towels to add that extra touch of luxury.
Immerse Yourself in Natural Beauty
Located in the heart of Texas, our bed and breakfast offers a serene and picturesque setting. The Bluebonnet Room provides breathtaking views of the surrounding countryside, with its rolling hills, vibrant wildflowers, and abundant wildlife.
Explore Local Attractions
Timeless Serenity Bed & Breakfast is conveniently situated near a variety of attractions and activities. Whether you're interested in exploring historic sites, indulging in outdoor adventures, or enjoying local cuisine, there's something for everyone in the area.
Take a leisurely stroll through the nearby Bluebonnet Trail, a scenic path that showcases the beauty of these iconic Texas wildflowers. Visit local wineries and experience the rich flavors of Texas wine. For thrill-seekers, there are hiking and biking trails waiting to be explored.
Delight in a Memorable Breakfast
Your stay at Timeless Serenity Bed & Breakfast includes a delicious, homemade breakfast. Wake up to the aroma of freshly brewed coffee and indulge in a gourmet meal prepared with locally sourced ingredients. Our breakfast options cater to different dietary preferences and are sure to satisfy your taste buds.
Book Your Stay Today
Experience the tranquility and charm of the Bluebonnet Room at Timeless Serenity Bed & Breakfast. Our bed and breakfast is the perfect choice for a romantic getaway, a peaceful retreat, or a memorable vacation in Texas.
Take advantage of our special offers and book your stay today. We look forward to welcoming you to our award-winning bed and breakfast.
Keywords: bed and breakfast in texas, Timeless Serenity Bed & Breakfast, The Bluebonnet Room