Three Falls Cove Weddings
Dec 31, 2020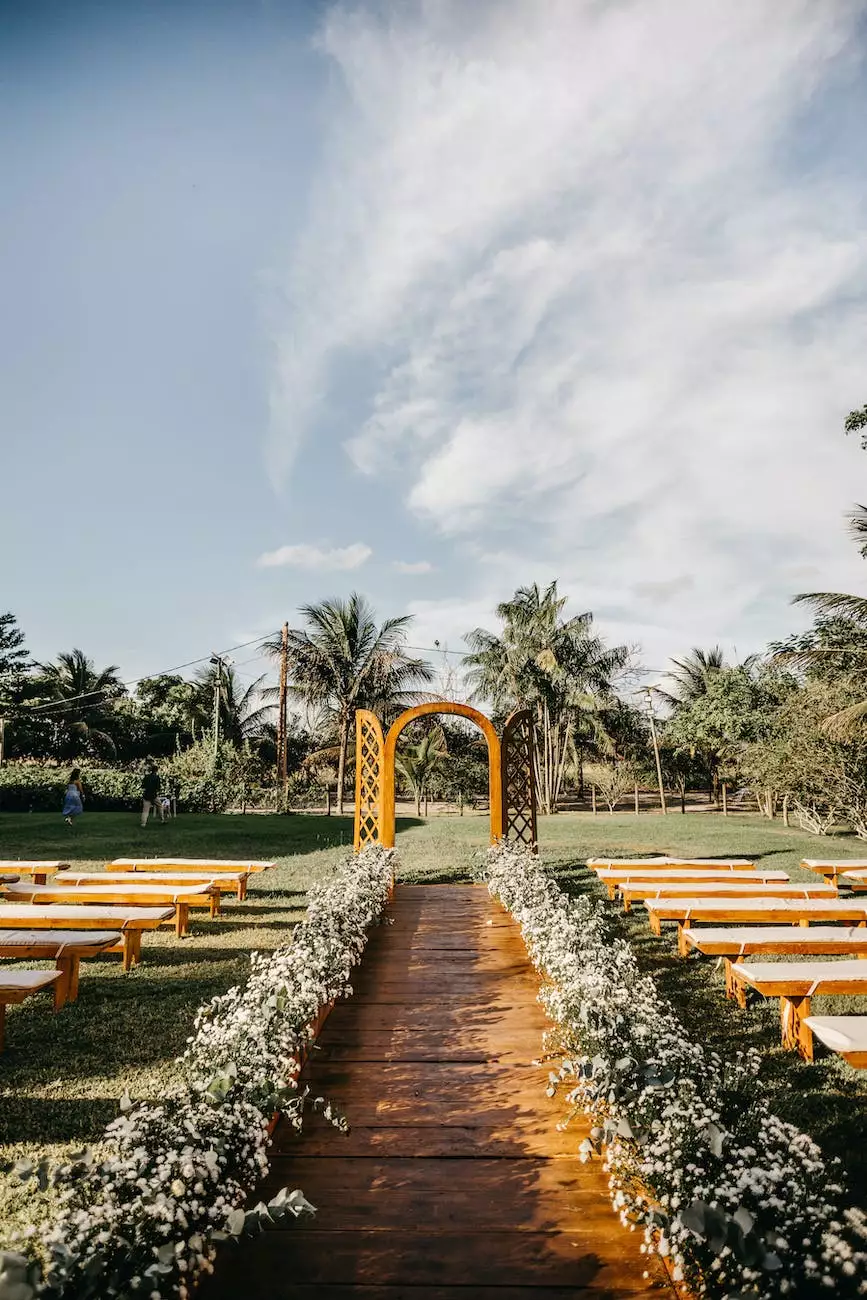 A Dream Venue for Your Unforgettable Wedding
Introduction
Welcome to Three Falls Cove, the premier bed and breakfast in Texas, offering you an idyllic setting for your dream wedding. Nestled in the heart of nature, our serene and timeless establishment, known as Timeless Serenity Bed & Breakfast, provides the perfect blend of comfort, elegance, and natural beauty. Whether you're envisioning an intimate celebration or a grand affair, our team is dedicated to making your wedding day truly unforgettable.
Unparalleled Location
Situated in the breathtaking Texas Hill Country, Three Falls Cove offers a picturesque backdrop filled with rolling hills, lush greenery, and crystal-clear waters. As you exchange vows amidst the beauty of nature, you'll be surrounded by the tranquil sounds of gentle waterfalls, providing an ambiance of romance and serenity. Our secluded location ensures privacy and exclusivity, allowing you and your guests to escape from the hustle and bustle of everyday life.
Picturesque Accommodations
At Timeless Serenity Bed & Breakfast, we take pride in providing luxurious accommodations for you and your guests. Each of our exquisitely designed rooms and suites offers a perfect blend of comfort, sophistication, and modern amenities. From cozy fireplace suites to spacious king-sized beds, our accommodations will make you feel right at home. Wake up to breathtaking views, savor a gourmet breakfast, and relax in our peaceful surroundings as you prepare for your special day.
Unforgettable Wedding Packages
Our dedicated team at Three Falls Cove understands that every couple has unique visions and desires for their wedding day. That's why we offer customizable wedding packages designed to suit your specific needs. Whether it's an intimate elopement for two or a grand celebration with all your loved ones, our expert wedding planners will work closely with you to bring your vision to life. From the ceremony to the reception, we'll handle all the details, ensuring a seamless and magical experience for you and your guests.
Exquisite Cuisine
Indulge in the culinary delights prepared by our talented in-house chef. From mouthwatering hors d'oeuvres to delectable entrees, our wedding menus are crafted to impress. Whether you prefer a plated dinner or a lavish buffet, we'll work with you to customize a menu that perfectly complements your taste and style. Our team is also experienced in accommodating dietary restrictions and special requests, ensuring that every guest's palate is satisfied.
Activities and Entertainment
While at Three Falls Cove, you and your guests can take advantage of various activities and entertainment options available on our sprawling grounds. From exploring hiking trails and fishing in nearby streams to simply relaxing by the pool, there is something for everyone to enjoy. Our dedicated staff can also assist in arranging additional experiences, such as wine tastings, spa treatments, and golf outings, ensuring that your wedding weekend is a complete and unforgettable experience.
Seamless Planning and Coordination
Planning a wedding can be overwhelming, but with our experienced team by your side, you can relax and enjoy the journey. From the initial consultation to the last dance, our wedding planners will guide you through every step of the process, providing the utmost care and attention to detail. We pride ourselves on our seamless coordination and commitment to exceeding your expectations, ensuring that your wedding day is stress-free and truly unforgettable.
Make Your Dream Wedding a Reality
Allow Three Falls Cove to be the backdrop for your most joyous, beautiful, and unforgettable day. With our breathtaking surroundings, luxurious accommodations, exceptional service, and attention to detail, we promise to make your dream wedding a reality. Contact us today to begin planning your magical journey at Three Falls Cove - Timeless Serenity Bed & Breakfast, the premier bed and breakfast in Texas.