Live Music in the Texas Hill Country - Timeless Serenity Bed & Breakfast
May 9, 2023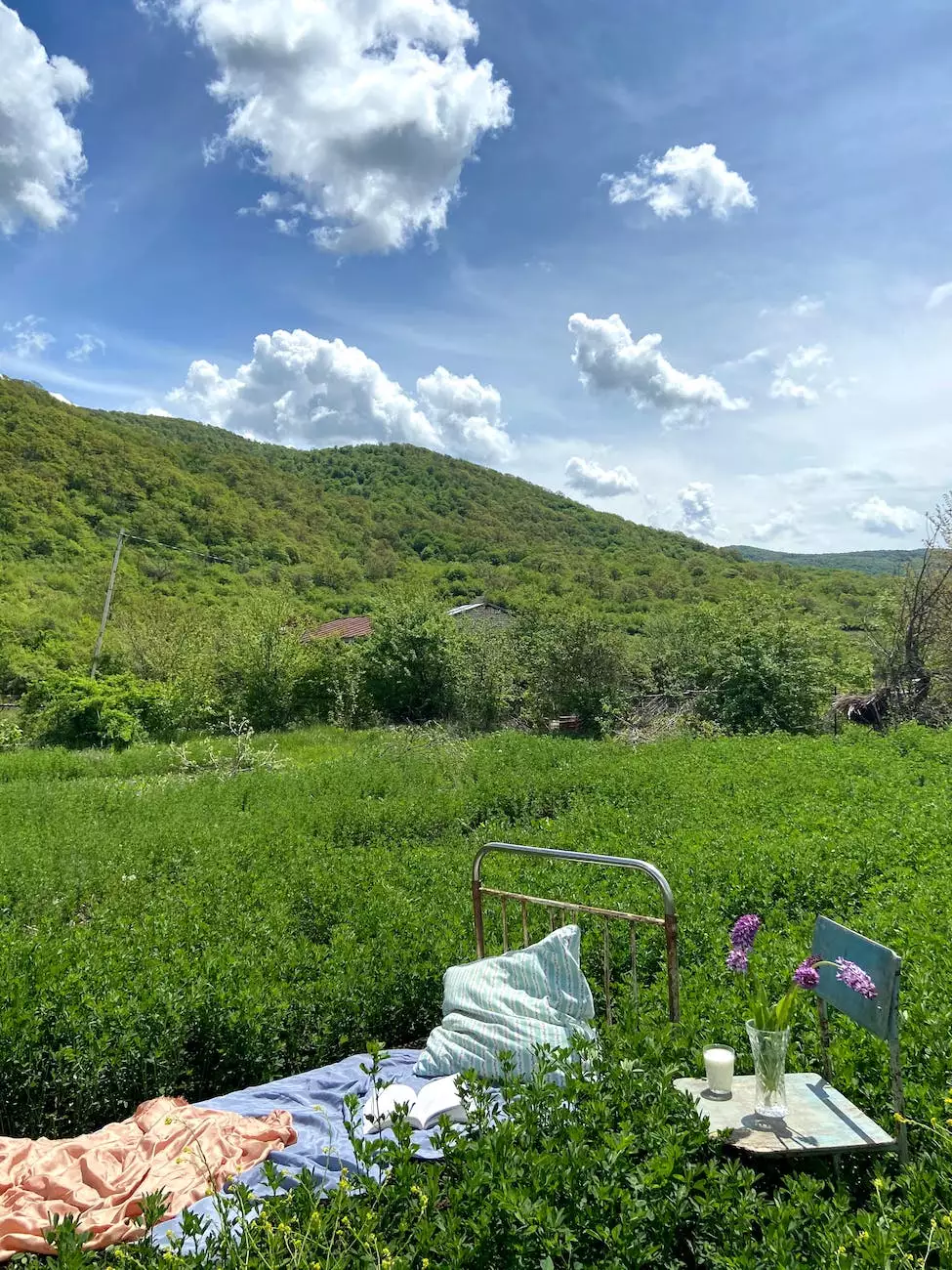 Explore the Vibrant Live Music Scene in the Texas Hill Country
Welcome to the official website of Timeless Serenity Bed & Breakfast, your gateway to the captivating world of live music in the Texas Hill Country. Nestled in the heart of Texas, our bed and breakfast in Texas provides a perfect base for music enthusiasts looking for an unforgettable experience.
The Texas Hill Country boasts a rich musical heritage, deeply rooted in the soul of the state. From traditional country and blues to rock, folk, and everything in between, this region has something to offer to every music lover.
Discover the Best Live Music Venues
As your trusted local guide, we have curated a list of the best live music venues in the Texas Hill Country. Immerse yourself in the vibrant music culture and explore these top-notch venues:
1. Luckenbach Texas: This iconic venue embodies the true spirit of Texas with its intimate outdoor stage and legendary performances. Join the locals for an authentic Texan musical experience.
2. Gruene Hall: Known as the oldest dance hall in Texas, Gruene Hall showcases a diverse range of musical genres, including country, folk, and blues. Dance the night away in this historic setting.
3. The Saxon Pub: Located in Austin, the live music capital of the world, The Saxon Pub showcases both emerging talents and world-renowned musicians. Experience the energy and creativity of this iconic venue.
4. Floore's Country Store: Step into the past at this vintage music venue that has hosted legendary artists such as Willie Nelson and Bob Wills. Enjoy a night of country music and timeless melodies.
5. Cheatham Street Warehouse: This intimate venue in San Marcos nurtures up-and-coming artists, making it a perfect spot to catch the next big thing in Texas music.
Plan Your Stay at Timeless Serenity Bed & Breakfast
When visiting the Texas Hill Country for live music, make Timeless Serenity Bed & Breakfast your home away from home. Our cozy and inviting accommodations provide the ideal retreat after a long day of music exploration.
Located amidst the scenic beauty of the Texas Hill Country, our bed and breakfast offers a peaceful setting where you can relax, rejuvenate, and immerse yourself in the local culture.
Wake up to a delicious complimentary breakfast each morning before setting out to discover more of the live music scene. Our knowledgeable staff will be delighted to provide recommendations and assist you in planning your musical adventures.
Experience Unforgettable Musical Moments
The Texas Hill Country is a place where melodies run deep and musical traditions are celebrated. Experience the magic of live music under the starlit skies, surrounded by friendly locals and fellow music enthusiasts.
Whether you're a country music lover, a blues aficionado, or a fan of any other genre, the Texas Hill Country offers an unparalleled musical journey. From the famous dance halls to hidden gems, there's always something new and exciting to discover.
Plan Your Music Getaway Today
Don't miss the opportunity to explore the live music scene in the Texas Hill Country. Book your stay at Timeless Serenity Bed & Breakfast now and embark on an unforgettable musical adventure.
Experience the warmth of Texas hospitality, the beauty of the Hill Country, and the captivating power of live music. Contact us today to reserve your room and start planning your ultimate getaway.