The Whistle Stop Tea Room - Indulge in a Unique Dining Experience
Jul 25, 2020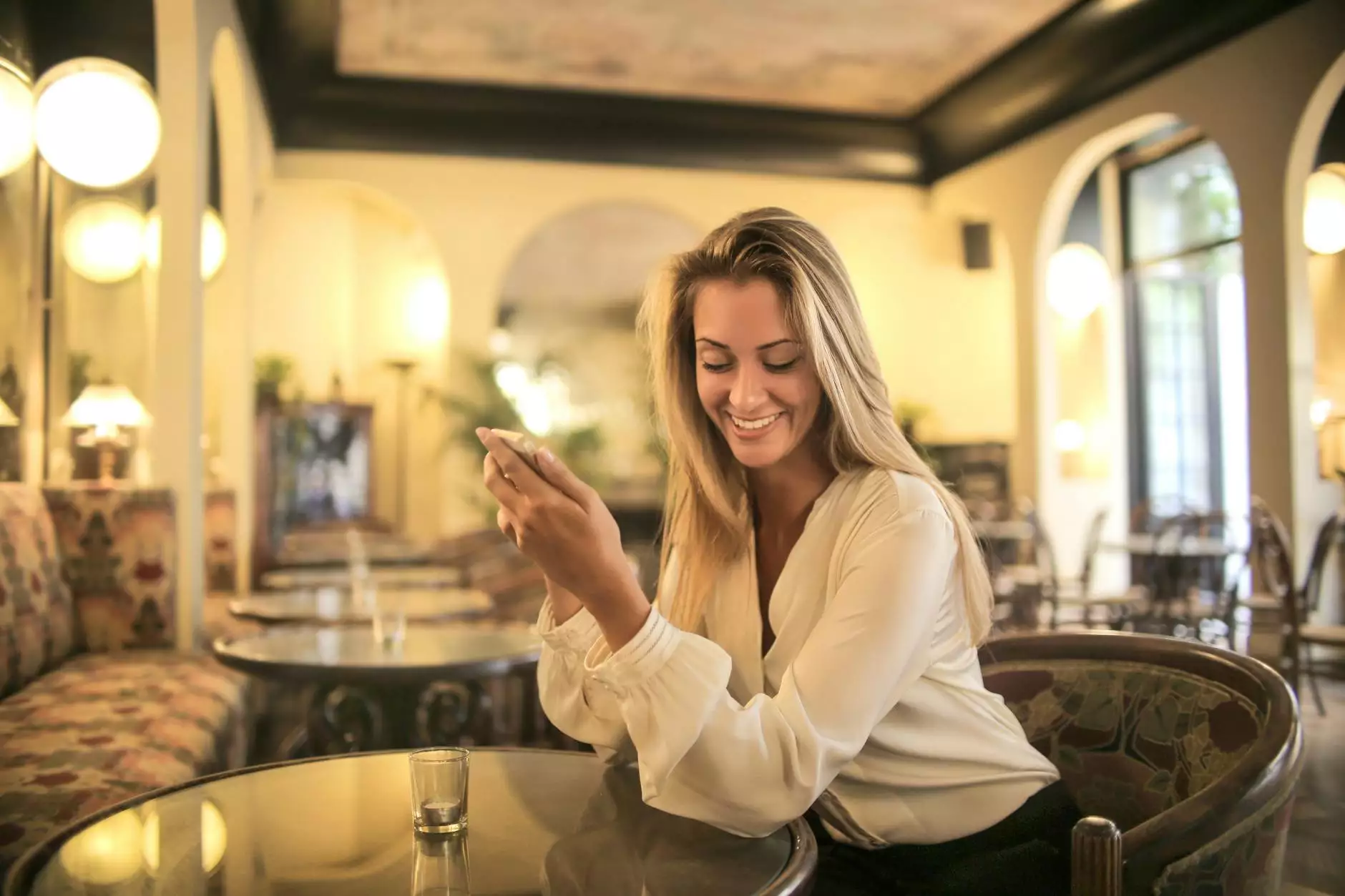 Welcome to The Whistle Stop Tea Room, a charming dining destination nestled within the serene premises of Timeless Serenity Bed & Breakfast. Our tea room offers a delightful experience for guests, combining the cozy ambiance of a traditional tea room with mouthwatering culinary creations, all in the heart of Texas.
Unwind, Savor, and Delight
At The Whistle Stop Tea Room, we believe in creating lasting memories through exceptional dining experiences. Whether you're a guest at Timeless Serenity Bed & Breakfast or a visitor looking for a remarkable culinary adventure, our tea room is the perfect place to unwind, savor delicious dishes, and delight in the charm of a bygone era. Sit back, relax, and let our friendly staff whisk you away to a time of elegance and refinement.
A Culinary Journey Like No Other
Our talented and dedicated chefs bring their expertise and creative flair to every plate. With a focus on using locally-sourced ingredients, we curate a menu that showcases the flavors and culinary traditions of Texas. From hearty breakfast options to mouthwatering lunch specials, our dishes are designed to enchant and satisfy even the most discerning palates.
Breakfast Offerings
Start your day with a delightful breakfast at The Whistle Stop Tea Room. Our menu features a variety of options that cater to different tastes and preferences. From fluffy pancakes drizzled with maple syrup to the classic eggs benedict served with a side of crispy bacon, there's something for everyone to enjoy. Don't forget to pair your breakfast with a steaming cup of our signature tea or a freshly brewed coffee.
Lunch Specials
For lunch, immerse yourself in a delectable dining experience with our mouthwatering selection of dishes. From light salads bursting with vibrant flavors to savory sandwiches made with the finest ingredients, our lunch menu is designed to cater to all appetites. Indulge in a creamy bowl of our homemade soup of the day or opt for our chef's special that showcases the best seasonal produce available.
Experience the Tea Room's Unique Ambiance
Step into a world of timeless elegance as you enter The Whistle Stop Tea Room. Our tea room captures the essence of a bygone era, with its vintage decor, comfortable seating, and warm ambiance. Take a moment to admire the stunning teapots, delicate china, and charming tea sets that adorn the space. Whether you're enjoying a meal with loved ones or simply relishing a solitary moment, our tea room provides a haven of relaxation away from the bustle of everyday life.
Hosting Special Events
The Whistle Stop Tea Room is also the perfect venue for hosting special events. From bridal showers to intimate wedding receptions, our team can create a personalized experience tailored to your needs. We offer flexible event packages, delicious menus, and impeccable service to ensure that your special occasion is truly unforgettable.
Private Tea Parties
Indulge in the age-old tradition of afternoon tea with our private tea party option. Celebrate birthdays, anniversaries, or simply enjoy an intimate gathering with loved ones. Our tea party packages include a delectable assortment of sandwiches, scones, pastries, and, of course, a wide selection of premium teas. Let us take care of every detail, allowing you to relax and create lasting memories with your guests.
Visit The Whistle Stop Tea Room Today
Escape to a world of refined elegance and culinary delights at The Whistle Stop Tea Room. Whether you're a guest at Timeless Serenity Bed & Breakfast or a local looking for a memorable dining experience, we invite you to join us. Immerse yourself in the charm of a traditional tea room, indulge in exquisite dishes, and create cherished memories that will last a lifetime.
For reservations or inquiries, please contact us at [phone number] or email [email address]. We look forward to serving you soon at The Whistle Stop Tea Room.