Luxury Cabin - Experience Unmatched Bed and Breakfast in Texas
Jun 9, 2022
Accommodations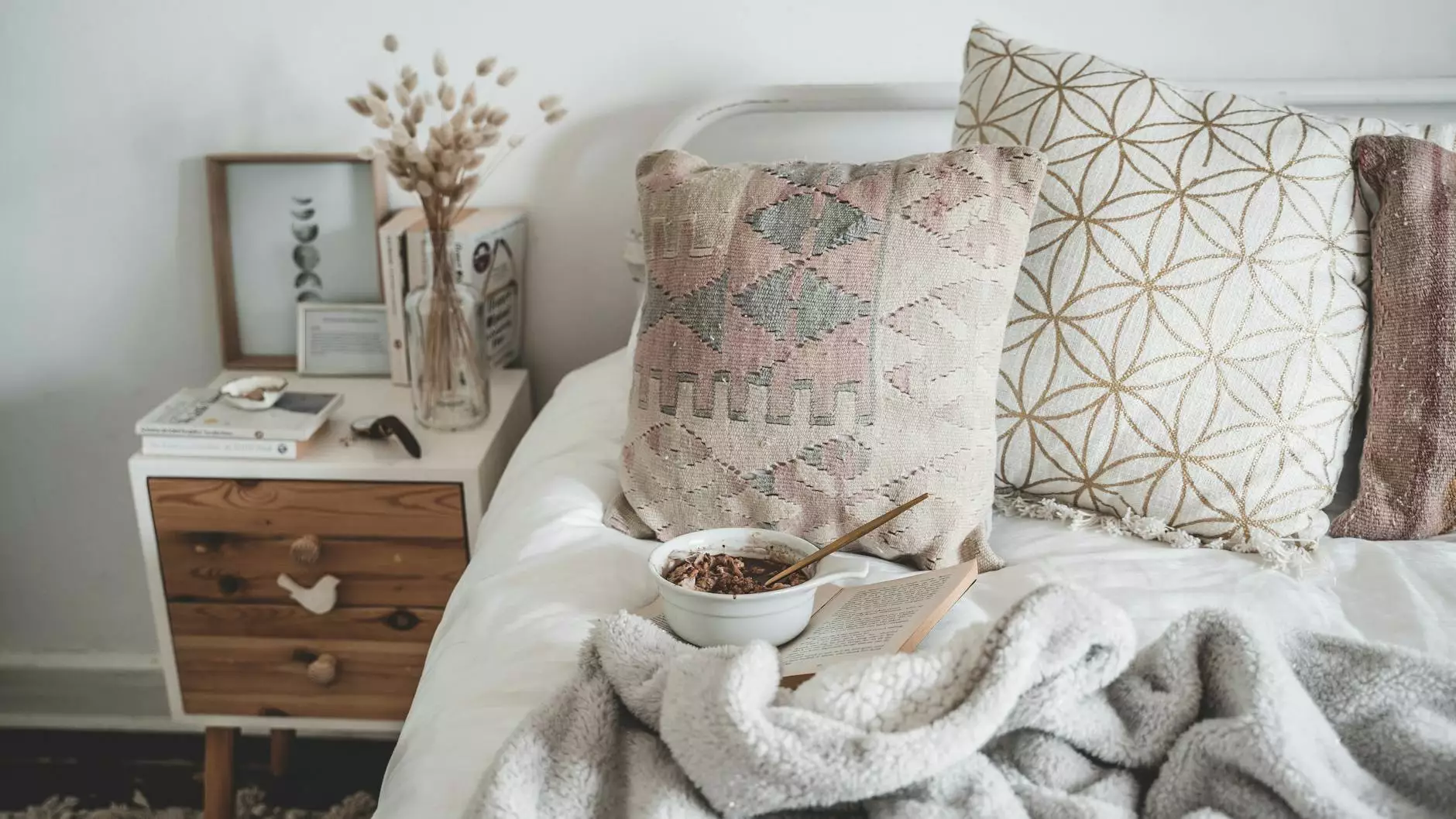 Welcome to Timeless Serenity Bed & Breakfast, where luxury and serenity meet in the heart of Texas. Discover our exquisite luxury cabin, nestled amidst breathtaking natural surroundings, providing the perfect escape for those seeking a truly unforgettable bed and breakfast experience.
Your Ultimate Retreat in Nature
Our luxury cabin offers a unique blend of modern elegance and rustic charm, providing you with the ultimate retreat in nature. Step inside and instantly feel the tranquility wash over you as you admire the stunning interior design, carefully crafted to ensure your comfort and relaxation.
Featuring spacious living areas, cozy bedrooms, and premium amenities, our luxury cabin is designed with your utmost comfort in mind. Each detail, from the high-quality furnishings to the luxurious linens, has been thoughtfully chosen to create a haven of relaxation and serenity.
Unparalleled Natural Beauty
Surrounded by the picturesque Texas landscape, our luxury cabin offers unparalleled views of rolling hills, towering trees, and charming wildlife. Immerse yourself in nature as you take a leisurely stroll through our property's expansive grounds or simply unwind on the cabin's private patio.
The beauty of the surrounding nature extends beyond the cabin's doorstep. Explore the nearby hiking trails, enjoy a picnic by the tranquil lake, or embark on a scenic drive through the enchanting countryside. No matter your preference, the Texas Hill Country offers an abundance of natural wonders waiting to be discovered.
Indulge in Unmatched Comfort and Hospitality
At Timeless Serenity, we pride ourselves on providing exceptional service, ensuring that your every need is met. From the moment you arrive, our friendly staff is dedicated to making your stay as memorable and comfortable as possible.
Awaken each morning to the tantalizing aroma of a freshly prepared breakfast. Indulge in a variety of delectable dishes made from locally sourced ingredients, expertly crafted to satisfy your cravings and provide a delightful start to your day.
Explore the Texas Hill Country
While our luxury cabin offers a sanctuary of relaxation, the Texas Hill Country beckons with a wealth of attractions and activities. Embark on a wine tasting tour and discover the region's renowned vineyards, visit historic landmarks that tell the tale of Texas' rich heritage, or simply savor the flavors of local cuisine at charming restaurants.
For adventure enthusiasts, the Hill Country offers endless opportunities for outdoor activities. From kayaking along crystal-clear rivers to hiking to stunning lookout points, there's something for everyone to enjoy.
Unwind and Rejuvenate
After a day of exploration, return to the tranquil ambiance of our luxury cabin. Sink into a deep soaking tub, enveloped in the soothing warmth of scented bubbles, or cozy up by the fireplace with a good book as the crackling fire lulls you into a state of complete relaxation.
We understand the importance of being able to unwind and rejuvenate during your getaway, which is why our luxury cabin offers a range of soothing amenities. From an invigorating spa experience to a rejuvenating massage, we aim to harmonize your mind, body, and soul.
The Perfect Escape
Timeless Serenity Bed & Breakfast invites you to embark on a journey of indulgence and serenity. Our luxury cabin is more than just accommodation; it's the perfect escape from the chaos of everyday life. Immerse yourself in the natural beauty of Texas, savor delectable culinary delights, and experience unparalleled comfort.
Book your stay at our luxury cabin today and discover a retreat that transcends the ordinary, leaving you with cherished memories and a desire to return.
Keywords: bed and breakfast in texas, luxury cabin, Timeless Serenity Bed & Breakfast
Category: Travel and Tourism - Accommodation and Hotels