FAQ - Timeless Serenity Bed & Breakfast
Jul 13, 2019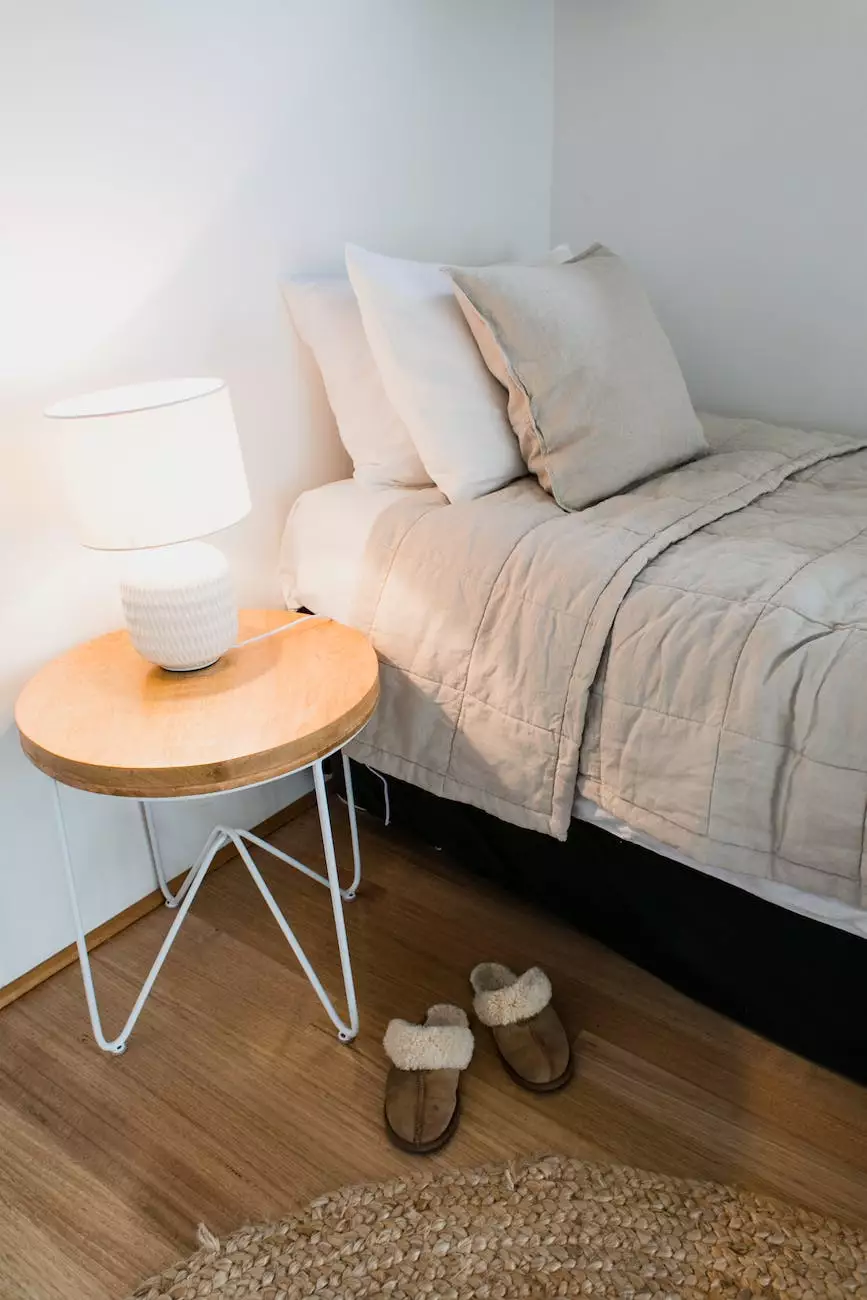 About Timeless Serenity Bed & Breakfast
Welcome to Timeless Serenity Bed & Breakfast, your ultimate escape in the heart of Texas. Nestled in the scenic beauty of the Lone Star State, our bed and breakfast offers a relaxing and memorable getaway for travelers seeking tranquility and comfort. As a leading accommodation option in the travel and tourism industry, we take pride in providing exceptional service, top-notch amenities, and a warm, inviting atmosphere.
Why Choose Timeless Serenity Bed & Breakfast?
When it comes to finding the perfect bed and breakfast in Texas, Timeless Serenity stands out from the rest. Here are a few reasons why:
1. Unparalleled Location
Situated in the heart of Texas, our bed and breakfast offers a picturesque setting that is both serene and charming. Surrounded by breathtaking landscapes, rolling hills, and vibrant flora, our location provides a peaceful retreat away from the hustle and bustle of city life.
2. Cozy Accommodations
Our cozy accommodations are designed with your comfort in mind. Each room and suite is tastefully decorated, combining modern amenities with a touch of rustic charm. Whether you choose a standard room or a luxurious suite, you'll find a peaceful oasis where you can unwind and rejuvenate.
3. Exceptional Service
At Timeless Serenity, our dedicated staff is committed to providing exceptional service to our guests. From the moment you arrive, you'll be greeted with warmth and hospitality. We strive to make your stay memorable, offering personalized assistance, local recommendations, and a host of amenities to enhance your experience.
4. Gourmet Breakfast
Start your day off right with a delicious gourmet breakfast served daily. Our talented chefs create delightful dishes using fresh, locally sourced ingredients. Whether you prefer a hearty breakfast or a light, healthy option, our breakfast menu is sure to satisfy your taste buds.
5. Activities and Attractions
Timeless Serenity is ideally located near a plethora of activities and attractions. Whether you're interested in exploring scenic hiking trails, visiting local wineries, or experiencing the vibrant arts and culture scene, there's something for everyone just moments away from our bed and breakfast.
Frequently Asked Questions
1. What are the check-in and check-out times?
Check-in time is at 3:00 PM, and check-out time is at 11:00 AM. We kindly ask that you adhere to these times to ensure a smooth transition for all guests.
2. Is parking available?
Yes, we provide complimentary parking for all our guests. Our secure parking area ensures that your vehicle is safe during your stay.
3. Are pets allowed?
Unfortunately, we do not allow pets on our premises. We understand the love for furry companions, but for the comfort and convenience of all guests, we have implemented a no-pet policy.
4. Is smoking allowed?
To ensure the comfort of all our guests, smoking is strictly prohibited within the bed and breakfast premises. We kindly ask that you respect this policy and use designated smoking areas outside the building.
5. Are children welcome?
While we appreciate family-oriented experiences, Timeless Serenity is primarily an adult-oriented bed and breakfast. As such, we kindly request that children under the age of 16 be accommodated elsewhere.
6. Is breakfast included in the room rate?
Yes, a delicious gourmet breakfast is included in the room rate. Our talented chefs prepare a variety of mouthwatering dishes that cater to different dietary preferences. Let us know in advance if you have any specific dietary requirements, and we'll be more than happy to accommodate them.
7. Can you accommodate special occasions and events?
Absolutely! Whether you're celebrating a birthday, anniversary, or any other special occasion, Timeless Serenity can help make it extraordinary. Contact our friendly staff in advance, and we'll work together to create a tailored experience that exceeds your expectations.
8. Is there Wi-Fi available?
Yes, we provide complimentary Wi-Fi throughout the bed and breakfast premises. Stay connected with your loved ones or catch up on work while enjoying the serenity of our surroundings.
9. Do you offer any special packages or discounts?
Yes, we often offer special packages and discounts for our guests. Keep an eye on our website or contact our reservation team for the latest offers and promotions.
10. What is the cancellation policy?
The cancellation policy varies depending on the type of reservation and package booked. We recommend reviewing our cancellation policy on our website or contacting our reservation team for specific details regarding your reservation.
At Timeless Serenity Bed & Breakfast, we strive to provide an exceptional experience for every guest. Should you have any additional questions or require further information, feel free to reach out to our friendly staff. We look forward to welcoming you to our little piece of paradise in Texas.